Built for efficient support teams
Our easy to use interface that allows your support team to be efficient like never before . With a range of features that automate and simplify a variety of tasks for your support staff.
One inbox for all channels
Engage with all your customer from one inbox regardless of the channel they are using.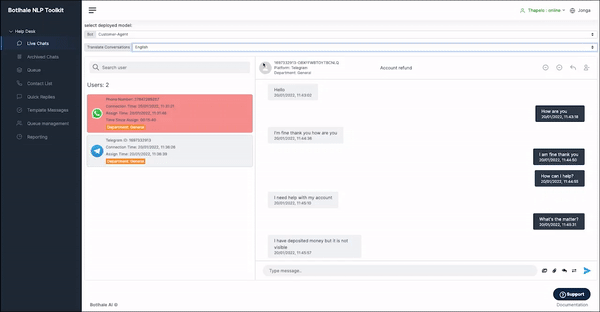 Real time automatic
translation
Make sure your support staff understand what your customers are saying, regardless of the language your customers are speaking. With our help desk, you can translate the entire customer conversation to their preferred language and back
Real time agent
performance tracking
Our real time support agent reporting dashboard allows you to keep track of your team is performing. Get a quick view of the team's resolution rate, time to first response, abandonment rate and more insightful metrics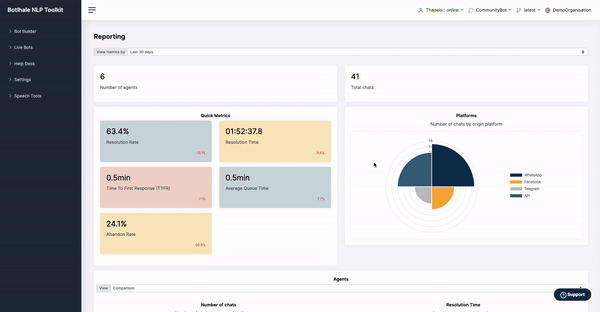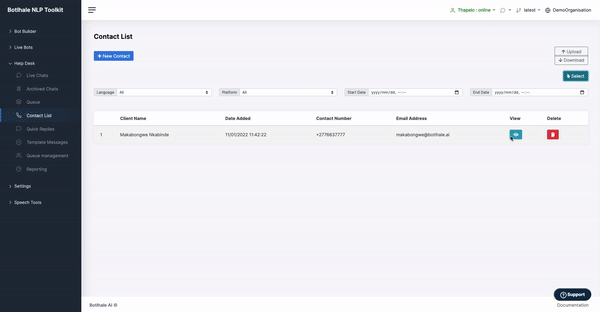 "Words have meaning but names have power". Make sure you know who you are talking to, their engagement history and what they usually enquire about.
Stop making your support staff type out the same thing 100 times a day. Our help desk allow your support staff to create and use quick replies to save them time.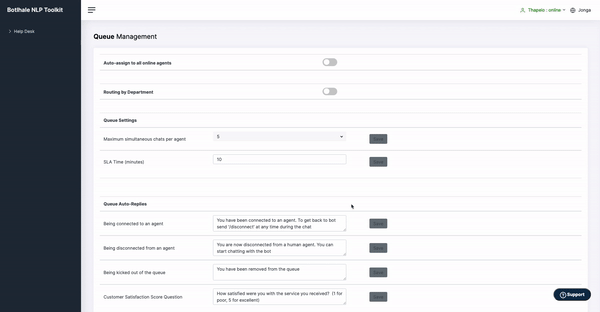 Manage your live chat queue like never before! Set office hours, routing rules, SLA time and more.
Let us help you engage with your customers in a language they trust and understand.