Easy to use interface that allows the development of conversational AI. With a library of prebuilt conversation templates for a variety of use cases across multiple industries, you don't have a start from scratch.
Build Conversational AI without code
Bot development is simple with our no-code chatbot builder, and our templates make it even easier!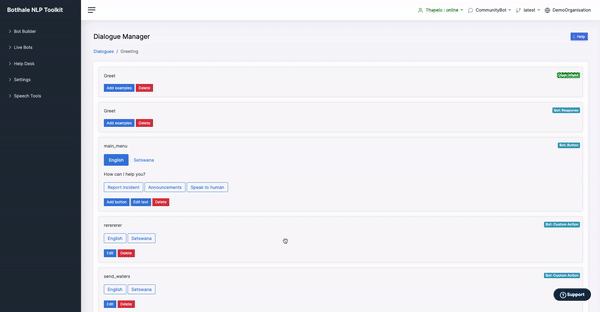 Build chatbots that can extract the user's intent and important key details (entities). With dialogue manager that predicts the next best action, based on the user's current message and context from the conversation.
Perform complex
transactions with functions
Add buttons as quick replies, rather than typing out a message. Perform transactions through the use of external APIs during a conversation using custom functions.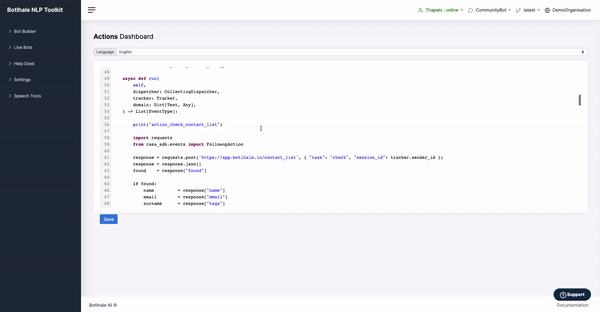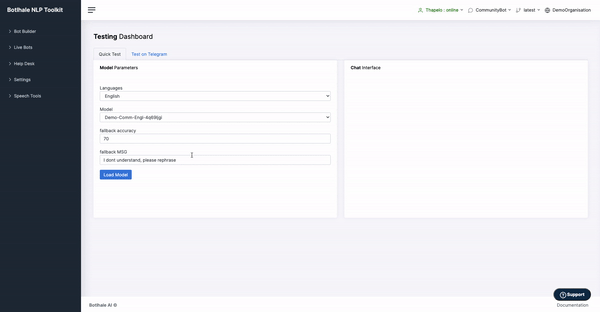 Test your chatbot on Telegram before deploying. Connect your model to a telegram bot for 15 to 30minutes with the click of a button. You can also test on a chat interface provided on the platform.
Built-in once click deployments for various messaging platforms: WhatsApp, Telegram Facebook Messenger and more. You can also connect your chatbot through our extensively documented REST APIs.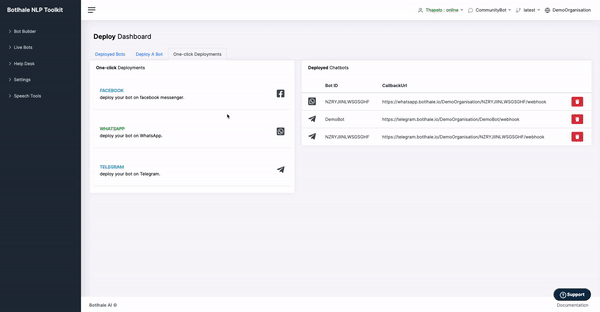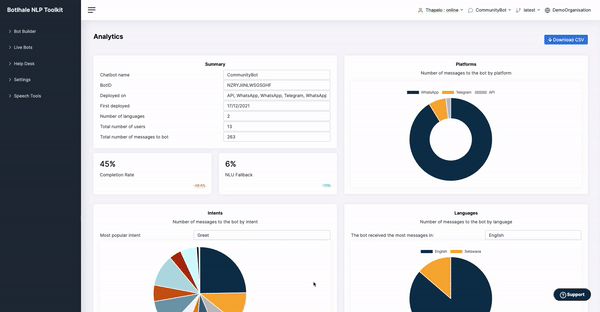 Real time
In-depth analytics
Helps you understand your customers' behaviour, bot's performance and recurring usage patterns
Let us help you engage with your customers in a language they trust and understand.